Easergy T200P
Control unit for any pole mounted switchgear
Control unit for any pole-mounted switchgear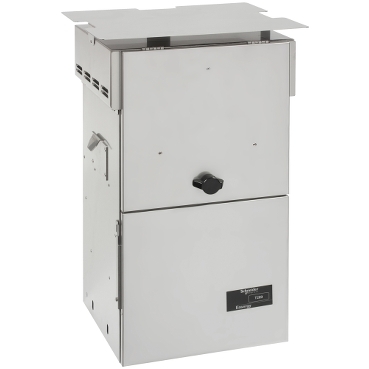 Features

Easergy T200P is available in various configurations and has many options according to the pole-mounted switchgear to control, the SCADA system and the transmission media:

Management of 1 to 2 overhead switchgear of various types (PM6, RL27, etc.)
Uninterruptible power supply 24 or 48 Vdc
Fault passage indicator and voltage outage detection
Current, voltage, power and energy measurements
MV network reconfiguration automation
Large catalogue of protocols: IEC 870-5-101 and 104, DNP3, Modbus and various customer owned protocols
Various transmission systems: Ethernet, RS232, Radio, PSTN, GSM, GPRS, private line, etc.

Benefits

Benefit from the experience of the Easergy range Thanks to the simplicity of implementation and operation, combined with the flexibility of a product opened to a wide variety of SCADA systems and to all communication medium types, Easergy T200P is the solution to optimise your MV overhead network operation.

Applications

MV overhead network management.